See Inside: BioLabs Coworking Lab Opens at Pegasus Park for North Texas Biotech Startups
Dallas' status as a growing biotech center got a lift with today's opening of BioLabs, a new coworking lab and office space at the Biotech+ Hub at Pegasus Park. The 37,000-square-foot facility offers shared wet labs and office space for up to 35 life science startups.

BioLabs' goal: to serve as "the epicenter for life science innovation" in North Texas, and to empower biotech trailblazers "in their pursuit of the next big scientific breakthrough."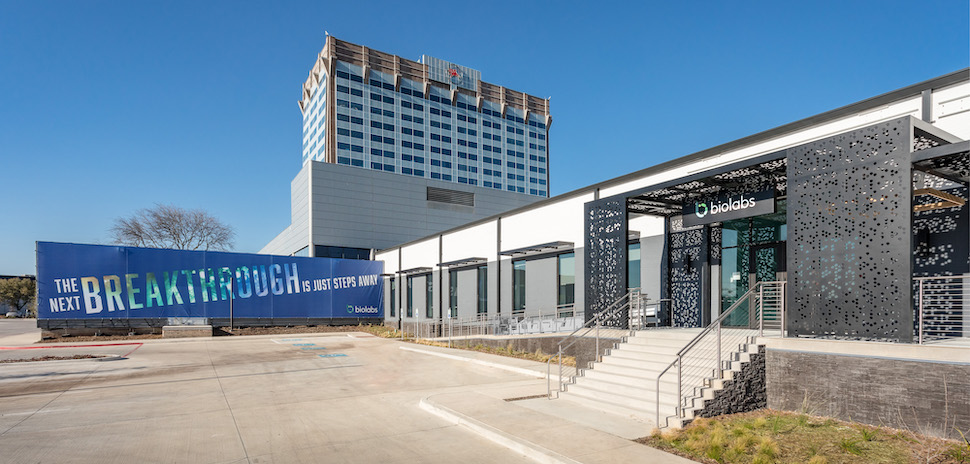 BioLabs exterior view at Pegasus Park. [Photo: BioLabs at Pegasus Park]
BY DAVID SEELEY • MAR 22, 2022
When biotech companies start up, they face a big budget hurdle: Life science breakthroughs require lots of expensive lab equipment, a place to do experiments, and an office to meet with colleagues, collaborators, and investors. Today, meeting all those needs got easier with the opening of BioLabs—a new coworking laboratory and office facility in Dallas' Biotech+ Hub at Pegasus Park.
The 37,000-square-foot facility offers shared wet labs and strikingly designed office spaces, all located within the 23-acre reimagined Pegasus Park campus—which has become a magnet for biotech and healthcare startups. BioLabs says its members will have access to "a dynamic ecosystem promoting collaboration of the life sciences throughout North Texas."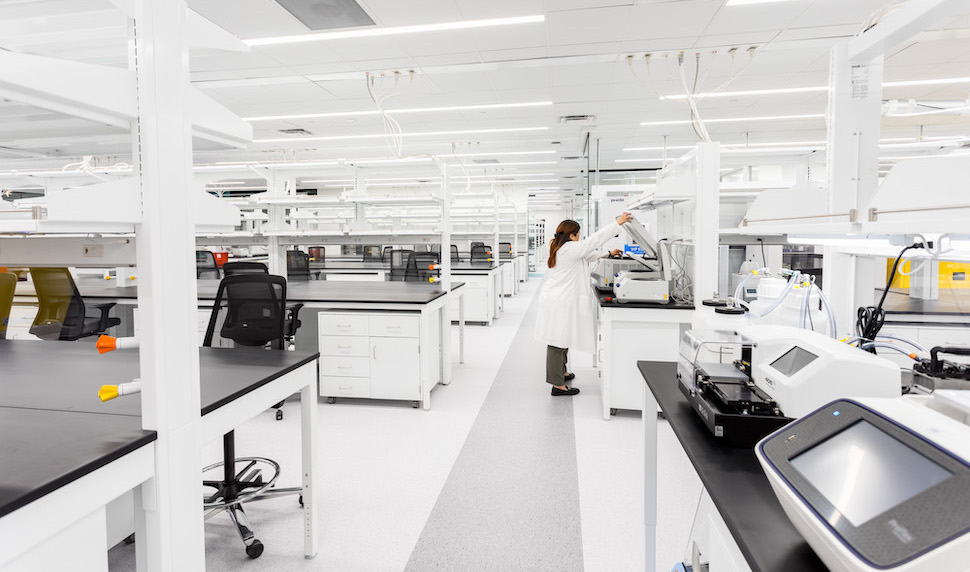 Today's ribbon-cutting opening featured BioLabs leadership and some of their biotech startup members, along with city leaders, investors, and biotech community stakeholders.
The new facility—located in Dallas' rapidly expanding Innovation District between the Dallas Design District and the Southwestern Medical District—is Boston-based BioLabs' first location in the central U.S. The company calls itself "the definitive growth partner for science-based entrepreneurs," empowering them "to accelerate their science, grow their business, and have a lasting impact on the world."
Adds to Dallas' growing status as a biotech hub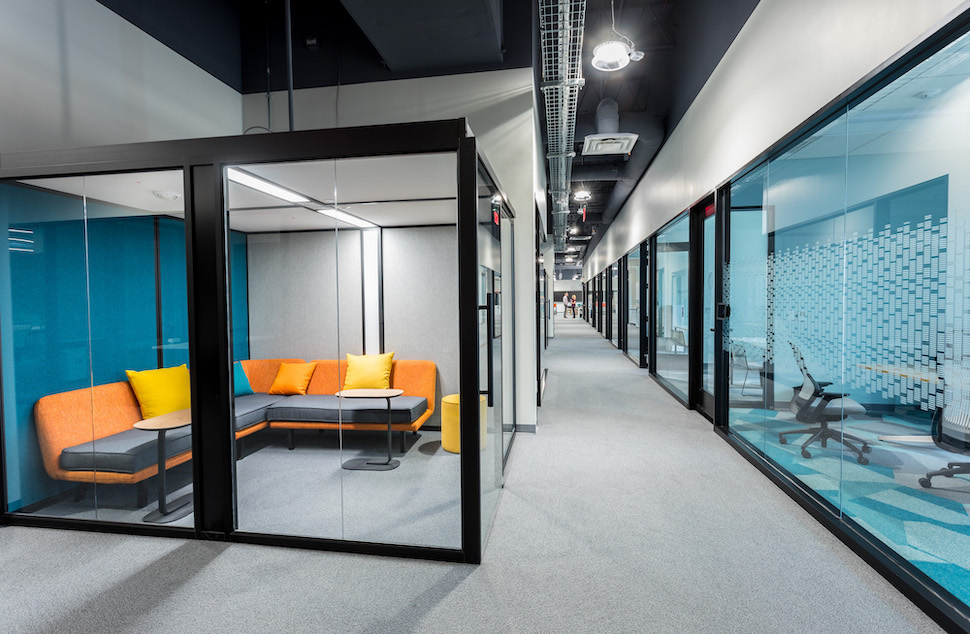 The BioLabs opening is only the latest sign of the region's growing status as a biotech hub. Just last week, Dallas Innovates published two stories on the subject: one on how collaboration is the key to North Texas' emergence as a bio-hub, and the other on DFW Airport being one of just two airports in North America to have a CEIV Pharma certified community. The designation puts DFW and its supply chain stakeholders in a top tier for the safe handling of pharmaceuticals and other highly sensitive materials.
Six private labs, 90 open benches, and high-tech equipment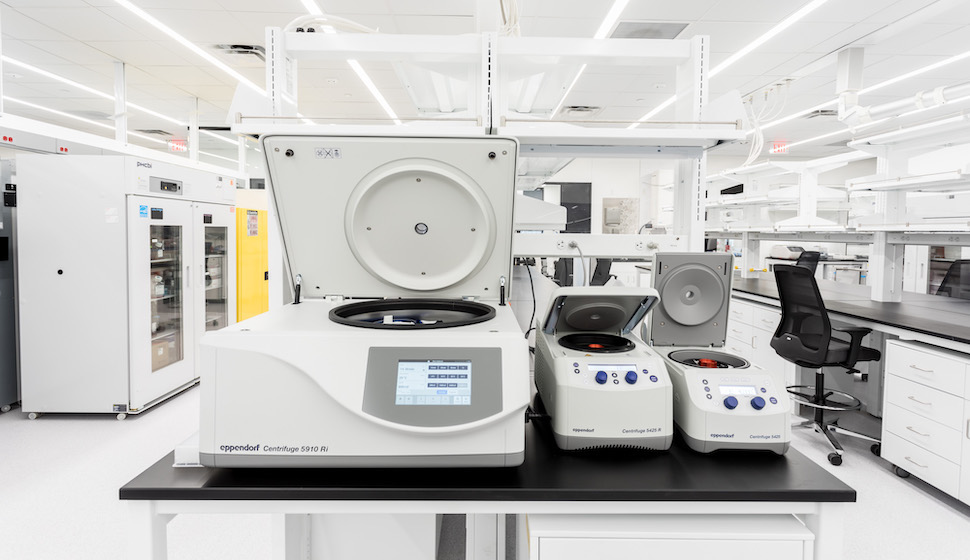 With space to hold up to 35 life science startups, BioLabs offers "state-of-the-art" flexible lab, training, and office space. Its stated goal is to serve as "the epicenter for life science innovation" in North Texas, and to empower biotech trailblazers "in their pursuit of the next big scientific breakthrough."
To do that, BioLabs is offering a host of walk-in ready features. The new facility features six private biosafety Level 2 labs, 90 open benches, and four tissue culture suites with biosafety cabinets and CO2 incubators.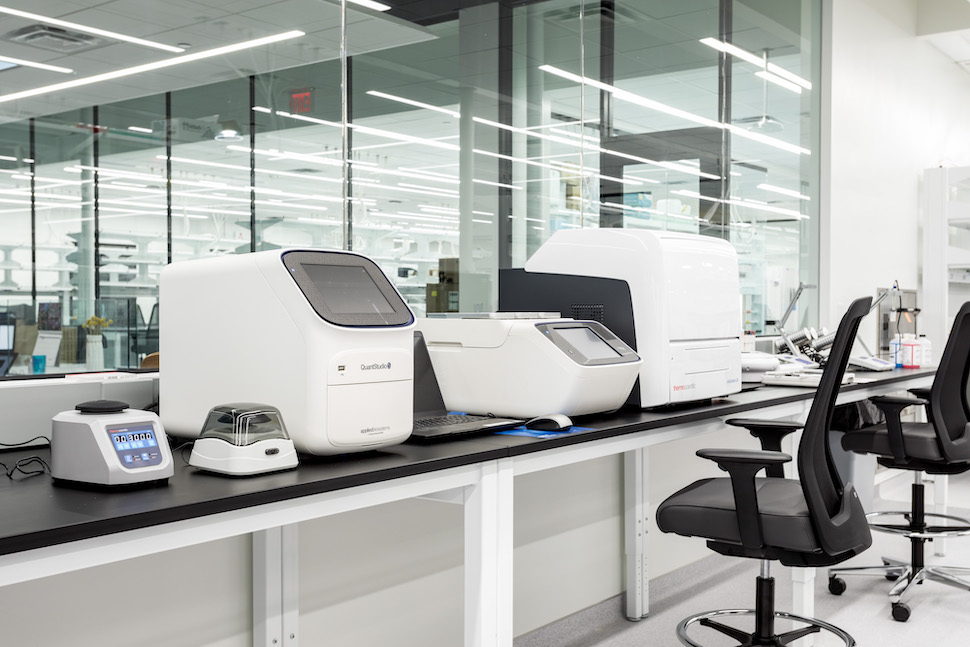 BioLabs also offers a microbiology suite with biosafety cabinets and shakers, a microscopy room with fluorescence and phase contrast microscopy, and a bioengineering suite with a 3D printer and a snorkel-enhanced soldering station.
A lengthy list of other lab equipment includes cold storage, incubators, plate readers, pH meters, scales, centrifuges, gel boxes, power supplies, imagers, vortexes, pipette sets, scales, autoclave, and more.
Colossal Biosciences and ReCode Therapeutics already set up shop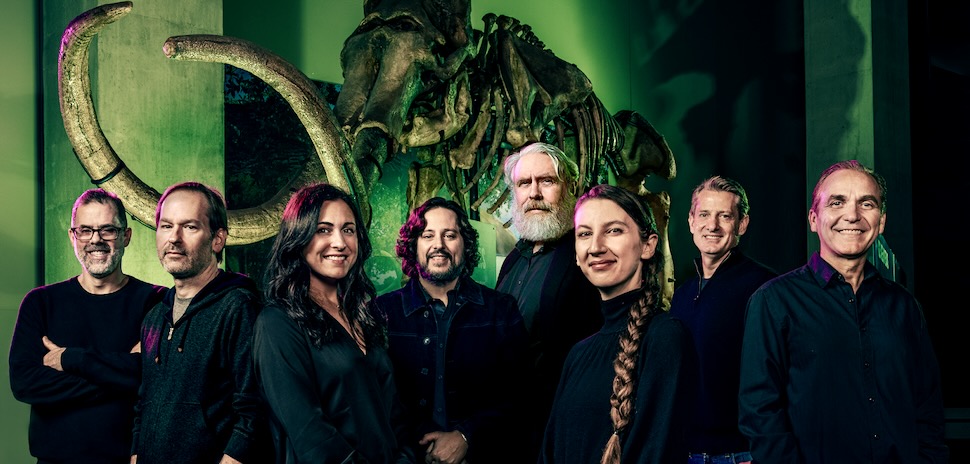 Prominent biotech startups are already claiming their spaces at the new BioLabs facility, including Colossal Biosciences, which aims to bring back the woolly mammoth via a mammoth-elephant hybrid, and ReCode Therapeutics, a biopharma startup that's working to expand the drug pipeline for respiratory diseases.
Welcoming them at the facility is Gabby Everett, Ph.D., who's been appointed site director. Everett previously worked as lead scientist of NCH Corporation, where she was responsible for commercial product development, cross-functional team leadership, and served as co-director of NCH Grow, a professional development program for women.
Advancing Pegasus Park's mission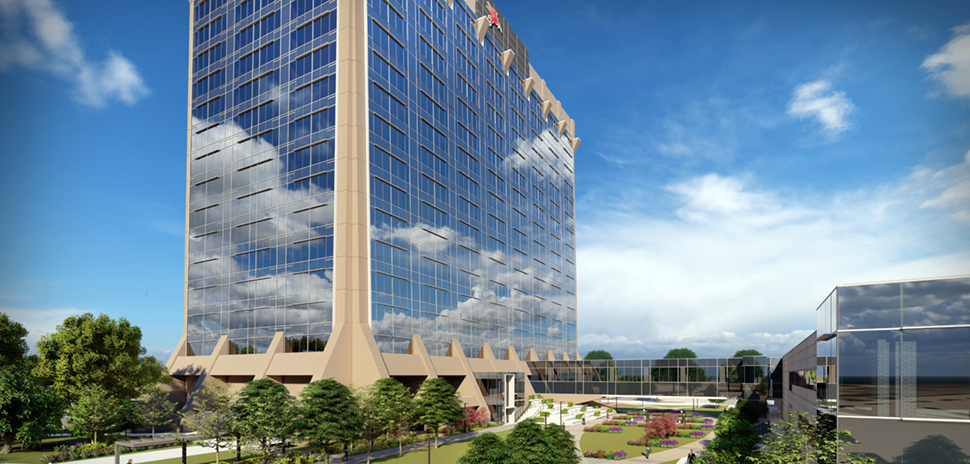 Pegasus Park campus.[Rendering: GFF]
The opening of BioLabs promises to be a significant advance in the mission of the Biotech+ Hub at Pegasus Park. Developed by J. Small Investments and Montgomery Street Partners, in partnership with Lyda Hill Philanthropies, Pegasus Park is a 750,000 square-foot mixed-use lab and office campus that now includes BioLabs' shared wet labs and office space.
The Biotech+ Hub at Pegasus Park continues to welcome "all sources of life sciences and healthcare innovation to prevent, detect, and treat diseases and promote health and wellbeing."
The campus also houses the Convene conference center, a social impact hub called Water Cooler at Pegasus Park, commercial tenants, and several entertainment and dining venues.
In just the last few months, Pegasus Park attracted a relocation by Health Wildcatters, a top-ranked Dallas healthcare seed accelerator, and leased 180,000 square feet of space in its main 18-story tower to UT Southwestern Medical Center.
Here are more looks at the new BioLabs at Pegasus Park: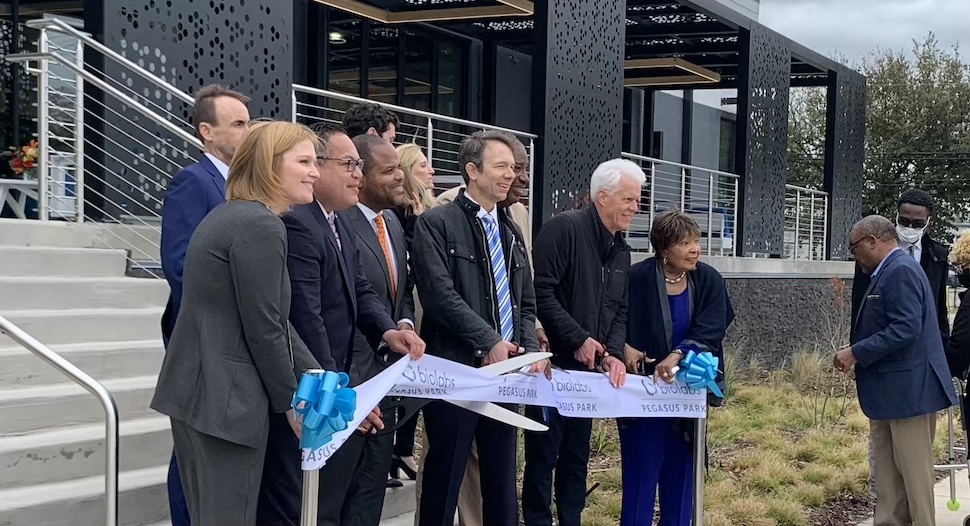 Lab equipment at BioLabs at Pegasus Park. [Photo: BioLabs at Pegasus Park]